3 Ways to Make this Valentine's Day Special for Your Partner while Staying in a Different Country
Posted on Jan 14, 2021 by Lucas Brasil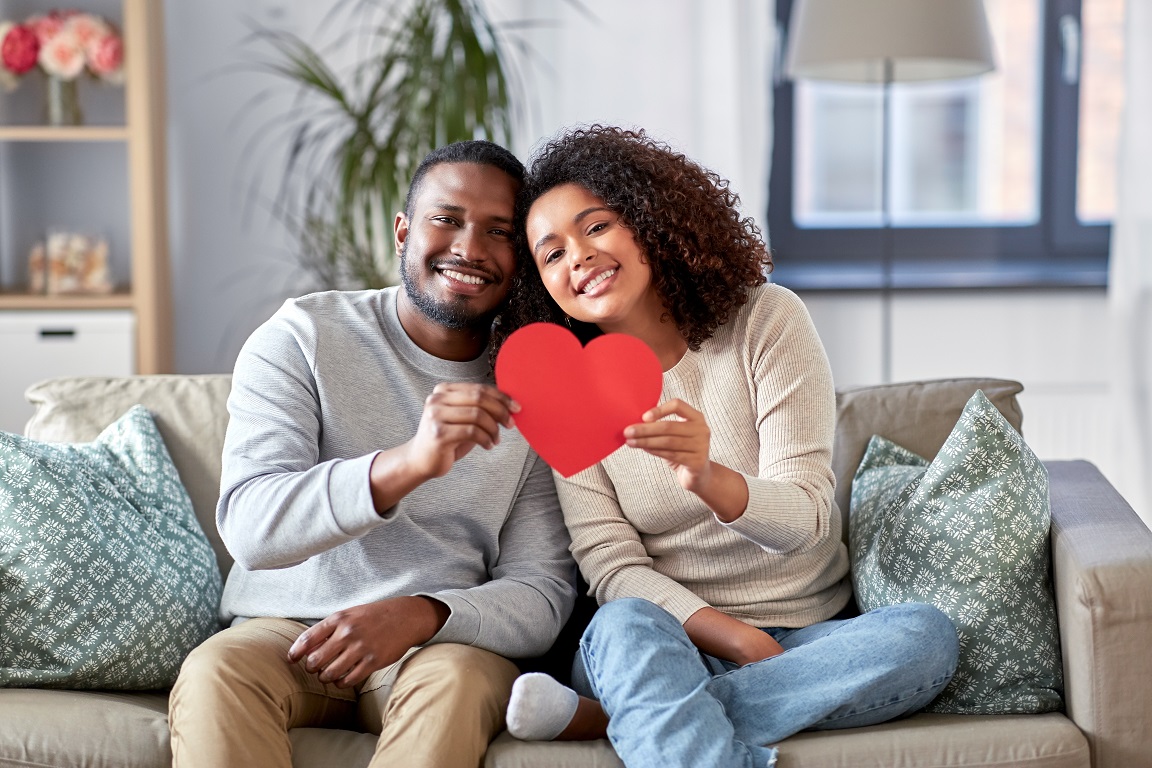 Being far away from your romantic partner is difficult. It's especially difficult on Valentine's Day, a day that you're meant to be together and celebrate your love.
Luckily, with modern technology, it's never been easier to feel close when you're so far apart. There are many ways to surprise your partner and make them feel special this Valentine's Day.
1. Send A Meaningful Gift
Valentine's Day wouldn't be complete without flowers and chocolate. With many online stores available across the globe, it's possible to send gifts directly to your partner's doorstep.
Surprise them with a gift on Valentine's Day to remind them that they are always on your mind.
Don't forget to gift your partner some mobile minutes! A mobile top-up is a great gift to give your partner because it allows you both to stay in touch with each other. Send minutes to Haiti, the Dominican Republic, Jamaica, and more.
2. Video-Call Dinner or Movie Night
Having dinner together is another Valentine's Day tradition that long-distance couples miss out on. However, a video-call dinner is the next best thing!
With mobile top up worldwide from eTopUpOnline.com, you can send data to your partner in over 120 countries. This will allow you to have a romantic dinner together even though you are many miles apart.
After dinner you can use a streaming service like Netflix or Hulu to watch a movie together while on a video-call. This way you can talk about the movie before, after -- or during.
3. Leave a Heartfelt Message
One of the most effective ways to show your love is with a heartfelt message. You could send the classic love letter, but there's no guarantee it would arrive exactly when you want it to. Sending your love over the phone ensures that they get the message at exactly the right time.
On Valentine's Day, surprise your partner with a text, email, or social media post that includes some of your favorite memories and pictures of your relationship.
This lets your partner know that they're always on your mind and that you can't wait to make new memories with them.
Make sure you send your partner some data and minutes using our online mobile recharge. This ensures that they can see your message whenever they need to be reminded of you.
Show your partner that no amount of distance can come between you.
With eTopUpOnline, you can ensure you and your partner are connected on Valentine's Day by sending Digicel top-up, Natcom top-up, and more.
Just because you can't physically be with your partner doesn't mean you can't show them how much they mean to you. With cost-effective phone services, it's never been easier to call and say "I love you."
Social Post:
Being far away from your romantic partner is difficult, especially on Valentine's Day, a day that you're meant to be together and celebrate your love. Here are some ways to surprise your partner and make them feel special this Valentine's Day! #ValentinesDay